Rod Puppet Skull
Skull modeled in Rhino 3D with moving eyes and a jaw that opens and closes.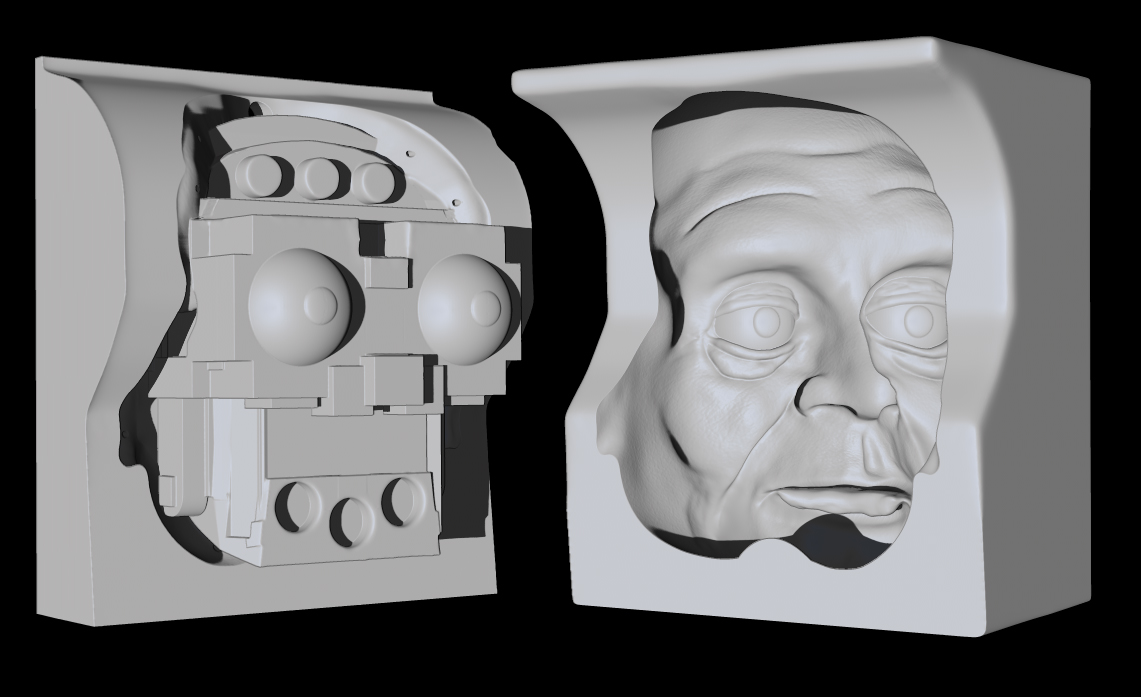 Rod Puppet Skin
Mold of puppet skin digitally sculpted in ZBrush, designed to fit perfectly around skull modeled in Rhino 3D.
Cujo Dog Tag
Halloween costume for a 10-pound puppy that wanted to dress up like a giant, rabid dog. Dog tag modeled in Rhino 3D. Digitally sculpted in ZBrush. 3D printed on our in-house Formlabs Form 2.